How this Webpage started….
www.madeeasierguides.com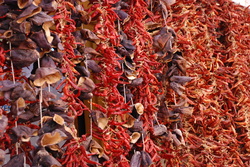 This Website is dedicated specially to everybody living in Turkey and has been created to help anybody who lives or will live in Turkey with some useful addresses, numbers, insider information and much more

It all started with
"Ankara- Made Easier" in 2009
a guide that was published in english and in spanish with all the useful and important information about Ankara.
Now you can find all of the information here online.
It continues with "
Turkey-Made Easier
", providing a lot of information while traveling around Turkey: Where to stay, where to eat, what to see and what you should not miss. We will be continuing updating this part, so please be patient in case the place you want to see is not published yet.
Now we are working to make "
Izmir- Made Easier
" easier for you. it will be then followed by "
Istanbul- Made Easier
". In case you have places to recommend, please
contact me
and send me the information with your name and a picture attached if you want in order to publish
Have a look at this information and if you have some comments or suggestions, or if you see some errors, changes or omissions,
please do not hesitate
to contact me
. Have a nice stay in Turkey!
---