Bursa and Iznik
www.madeeasierguides.com
Bursa:

Bursa
is the 4th largest city in Turkey after Istanbul, Ankara and Izmir and is located within the Marmara region.It is famous for its parks and gardens, Silk, Iskender Kebab, candied Marron glaces, peaches, lokum and the ski resort Mount Uludağ.
==> Bursa and Cumalikizik: the Birth of the Ottoman Empire: On the
UNESCO World Heritage List
since June 25th 2014
From Istanbul to Bursa by car, it can take you 3 hours.
From Ankara to Bursa by car, it can take you 4:30 hours
You can also fly to the
airport in Bursa (BTZ)
:
To see the cost of living information about Bursa,
click HERE
To see all public transportation services (
Bus, Boat, Train & Tram Journey Planner
,
Trafi)
Moving companies:
Istanbul Express: They have offices in İstanbul, Ankara, İzmir, Bursa. Very professional. Tel: 444 6502
Special thanks to
Greta Rezzai
for providing lots of very good and useful Addresses!
Thank you!Hotels: What to see:
Great Mosque (Ulu Camii) on Atatürk Caddesi. The most imposing Mosque of Bursa build in 1396. Seljuk Style.
Green Mosque, Green Tomb, The Citadel, The Bazaar.
Koza Han: (Cocoon Caravanserai) Buttim İş Merkezi B/1 Blok D:144, 16250 Osmangazi Merkez. Tel: (0224) 222 5631. Close to the bazar. In this place you will find lots of silk shops. closed on Sundays
The Merinos Textil Museum Tel: (0224) 270 83 06
Bursa Science and Technology Center Tel: (0224) 250 50 63 with nearly 150 specially designed galleries, testing exhibits and robotic, electric and electronic workshops- great for Kids.
Bursa City Museum: Hocaalizade Mh. Ataturk Caddesi, No:8 16020 Heykel. Tel: (0224) 220 2486
Kültür Park: North of the Muradiye Complex. Inside the park you will find the Archeological Museum, some playgrounds and restaurants.
Ottoman House Museum: Muradiye Mah. Maksem, Osmangazi. Tel: (0224) 222 0868
Restaurants:
Iskender, AtaturkCad. 60. An 8 table restaurant, nothing fancy, but the best Iskender Kebab (with tomato sauce, melted butter and Yoghurt) origin of Bursa.
Uludag Kebabcisi: Uluyol Sirin Sok. No:12. (0224) 251 45 51. Very Good Iskender kebab
Gümüş Raket Balık Restaurant: Erginler Mevki Eski Mudanya Yolu No:3 Mudanya Merkez, Mudanya.Tel: (0224) 549 2800. One of the best Fish restaurant.
Anadolu Lezzet:(Eski Mudanya Yolu) Bademli Mahallesi, Kapı No:8, Mudanya, Tel:(0224) 549 2303. One of the best meat restaurant (meat quality+cooking)
Little Korea: Kuruçeşme Mah 2.otel sokak no:7. Cell: 0538 248 1889. very nice Food
The Winston Brasserie: Çamlıca Mahallesi, Lefkoşa Caddesi, No:76/1,Eker Meydanı, Nilüfer. Tel: (0224) 452 2299. Great place with Life Music.
Daruzziyafe: II. Murat Cad. No: 36 Muradiye Cami Karşısı. Tel: (0224) 224 64 39. Very good traditional Food
Rosso Brasseri Restaurant: Inside the Almira Hotel: Ulubatlı Hasan Bulvarı No: 5. Tel: (0224) 250 2020. International.
Şey Pub: Oulu Caddesi No:9., Kükürtlü. Tel: (0224) 2330725. Nice Pub with good food and ambience
Cafe My Kitchen: Çekirge Caddesi, No:114. International food.
Siesta Cafe: They have two: Siesta Kütürtlü: Pembe Çarsi, Batı kapısı yanı.Başaran sok. no: 4/55. Tel:(0224) 232 35 05 or in: Siesta The Sandwich Company.Nalbantoglu Çarşısı 16010 Heykel. Tel.: (0224) 221 5301
Dababa Pizzeria- cafe restaurant: Gürler cad. Sıla Apt. no:87/12 Nilüfer. Tel: (0224) 247 5511. International Food.
Kitap Evi Butik Otel: Kavakli Mahallesi &Burç Üstü No: 21.Tel: (0224) 225 41 60. Very nice food inside this boutique Hotel.
Recep Usta: Odunluk Mahallesi Erdoğan Binyücel Caddesi No:5/1 Nilüfer. Tel: (0224) 452 4004. Great Lamm.
Arap Şükrü:Sakarya Caddesi. Known for the octopus and shrimp casserole.
Beceren: Yakın Çevre Yolu, Soğanlı Botanik Parkı, Otantik Bursa Evleri. Tel: (0224) 211 5260. They have a very nice big garden. Known for its brunches on sundays. very nice Food.
Burger House: Inside the Korupark AVM. They have very good Burgers.
Kavis Restaurant: Inside the Marigold Thermal & Spa hotel: 1.Murat Cad. No.47, Çekirge
Krokodil: Cumhuriyet Mah. Nilüfer Hatun Cad. Podyum Park Yaşam Merkezi No:114. Tel: (0224) 453 0055. International Bar-cafe-restaurant.
Köfteci Yusuf: Kurtuluş Mah. Terziler Yolu No:4/1 Yenişehir and in Ömer Bey Mh. İstasyon Cd. No:41/A Mudanya. Tel: 444 61 62. Very well known for its delicious köfte.
> You can also walk down the
Sakarya Caddesi, or the so-called "Arab Şükrü" (Jewish quarter) area, which is Bursa's busiest dinning area. many restaurants next to
each other.
---
| | |
| --- | --- |
| | |
What to buy:
Silk! Go to Koza Han and you will find lots of Silk Shops there. Enter through Orhangazi park on Atatürk Cad.
Marrons glacees. Buy them at Kafkas, Atatürk Cad.35
Cheeses: Kaya Çiftliği: Kemalpaşa Mah. Atatürk Bulvarı No: 40/B.Tel: (0224) 711 80 18. They sell all kind of Turkish cheeses
Godiva Chocolates: Adnan Menderes Mah. Mudanya Cad. No:2 Korupark AVM, K:2 No:88 Emek Osmangazi, Tel: (0224) 242 1812 - 13
Fruit Flowers: Altınşehir Mh. 104. Sk. No:5 16120 Nilüfer. Tel: (0224) 443 17 60. They do all kind of very nice fruit baskets.
Titiz Et: Kurtuluş Cad. No:64, Yıldırım. Tel: (0224) 360 9371 or in Sanayi Cad. No:818, Geçit. Tel: (0224) 244 9498. they sell good quality meat.
Pastaland: Cumhuriyet cd. Yeni Tahıl İçi, No:19, Osmangazi. Tel : (0224) 221 2037. They sell all kind of items you need for bakery, to do cakes, cookies and more.
Mavzolos Music Store: Ataevler Mah. Emek Cd. No:19/50 MAGAZİN OUTLET AVM Nilüfer, Tel: (0224) 443 7007
Online Shopping Websites:
Very well known websites to buy online, also 2nd hand items are:

Groups and Associations
:
Others
:
Bursa Culture Art and Tourism Foundation was founded in 1988 by 89 influential citizens of Bursa; The Bursa International Festival, organized by them happens every year at the same date, 7-12 July.
Bursa Symphonic Orchestra: Alacamescid Mah. A.V.P. Devlet Tiyatrosu Binası No 40 Kat:3 Heykel. Tel: (0224) 225 59 70 . Check their Website for more information about their concerts.
Communication:Internet:
There are several companies that offer Internet connection. Some of them are:
TT Net
,
Superonline
, Digitürk and
Kablonet
(cable). Cell Phone companies also offer portable USB stick with 1 to 4GB per month without the need of signing a permanent contract. Vodafone and Turkcell are the main providers.
Cell phones:
The network system in Turkey is GSM and there are three local providers:
Turkcell
,
Vodafone
and
Avea
If you buy your phone outside Turkey and want to use it with a local SIM card here, you have to register it in the first 30 days, otherwise they will block it after 14-28 days.
To read more about how to register a phone,
click here.
Sports:
A Sports shop that has many items:
INTERSPORT Inside the Anatolium: Alaşar Mah. Kat:1 No:255-256 Osmangazi, Tel: (0224) 261 23 73
Sportsclubs:
Score Fitness Spa: Adnan Menderes Bulvarı Korupark AVM No:216/60. Tel: (0224) 242 6800. Indoor Pool, Spa and more
Bowling:
Rainbowl Bowling: In the Anatolium AVM, Yeni Yalova Yolu No:427. Tel: (0224) 261 2012
Magic World Cosmic Bowling: In the Carrefour AVM, Nilüfer. Tel: (0224) 452 9060
Mini- Golf:
Golf Haus Agamoğlu: Nilüfer Hatun Cad. No:99, Ataevler, Nilüfer. Tel: (0224) 241 3800
Swimming:
Skiing:
Uludağ: Altitude: from 1770 to 2320 meters . Uludağ means 'Great Mountain' and is only 36 kilometers south of Bursa. More information on skiing in Turkey click HERE
Health

:

Official Travel Health: Gemlik Sahil Sağlık Denetleme Merkezi

: Doktor Ziya Kaya Mah. İstiklal cad.8 nolu aralık 5/A GEMLİK

. Tel:

(0224) 514 4661. They do Yellow fever vaccinations (and others) and advise you what you need for the country you go. Vaccinations are free of cost if you are Turkish or foreigner holding a valid residence permit
Hospitals and Laboratories:
Doctors:
Ear, Nose, Throat specialist: Prof Dr. Hakan Coşkun. Kükürtlü Mahallesi 9.Manolya Sokak Aka Plaza No:1 D:1 (Acemler Total Benzin İst.Arkası), Osmangazi. Tel (0224) 233 6737. He speaks good English.
Endocrinologist: Prof Dr. Ercan Tuncel. İhsaniye Mh. Fatih Sultan Mehmet Blv. Atalay 4. Site A Blk. Daire: 2, Nilüfer. Tel (0224) 245 2777. he speaks good English.
Gynecologist-obstetrician: –Dr.Jale. Esentepe Kavşağı Umi Plaza Kat:5 D:35. Tel: (0224) 249 4211 or (0224) 249 2499. Basic English
Dr. Nuran Özbilgin. Endomed Tıp Mekezi. Çekirge Cad. No:57 (Kültürpark Karşısı). Tel: (0224) 233 85 86 or (0224) 233 8587. She speaks good English
Dr. İbrahim Cingöz. In Acıbadem Hastanesi is very good
Dr. Halil Gümüş: Kükürtlü Mh., Çekirge Caddesi No:50, 16070 Osmangazi. Tel: (0224) 232 0208
Dr. Oğuz Sınırtaş. Yeni Yalova Yolu 4. Km Buttim İş Merkezi C Blok K:4 No:1200. Tel: (0224) 232 2110. Good French
Dr. Erman Erkalaycıoğlu: In Bursa Uzmanlar Ağız ve Diş Sağlığı Merkezi, Muammer Aksoy Cd. Gölpark 1 Sit. No:21 Nilüfer. Tel: (0224) 225 4441. Speaks well english
Dr. Tolga Ağca: in Jimer Hospital, Odunluk Mah.Mihraplı Cad.No:6, Nilüfer. Tel: (0224) 444 4567. Speaks well English
Dental Clinics:
A+ Dental Clinic: Mudanya Yolu Umi Plaza, Sanayi Cad. No:150/B, Osmangazi. Tel: (0224) 247 0022. Specialized in Implants.
Özel İhsaniye Ağız ve Diş Sağlığı Polikliniği: İhsaniye Mah. Barbaros Cad. İlhan Apt. No:26-A/1, Nilüfer. Tel: (0224) 249 1347. Dr. Meral speaks perfect English.
Hammam
Tarihi Keçeli Hamamı Bursa: Ad : 1 Murat Caddesi Mustafa Sokak No 64 Çekirge. Tel: (0224) 236 7866
Mahkeme Hamamı (İbrahim Paşa Hamamı): İbrahimpaşa Mh. İbrahimpaşa Cd. No:7-9, Osmangazi.Tel: (0224) 444 9444
Schools
:
If you want to do the CELTA certificate, you can do it here:
Bookstores:
BKM Kitab: Fethiye Mahallesi, No:, Fatih Sultan Mehmet Blv. No:201, Nilüfer. Tel: 444 8 256
D&R: Odunluk Mah No:52 D:B, 16110 Nilüfer. Tel: (0224) 453 4147. They have several stores in town, so check their website to find the closest one to you.
Cinemas
: To see the list of all cinemas in Bursa,
click HERE
Computer & Electronics:
MediaMarkt: They have several in Town. check their website to see the nearest one to you
TeknoSA: Tel: (0850) 222 5599. They have several in Town. check their website to see the nearest one to you.
Vatan Bilgisayar: Tel: (0850) 222 5656. They have several in Town. check their website to see the nearest one to you.
Fashion:
Davut Demirbaş: Tuzpazarı Bayathane Cd. Çamoğlu İşhanı Kat : 2 No: 45. Tel (0224) 224 8194. Tailor made costumes for Men and Women
Savaş Manifactura: Kapalı Çarşı Eski İpek Han No: 63-65-69 A. Home textiles (Fabric linen and more) Very good quality
Serussa Home: Haciilyas mah. Kıbrıs Sehitleri Cad. (Uluyol No:4) Tel: (0542) 340 2390 Home textiles (Fabric linen and more). Very good quality
Photos:
Foto Cemal:
Nilüfer Metro istasonu Yani. Tel:
(
0224) 245 2206.
(passeport pix and more)
Cumalıkızık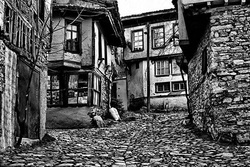 Cumalıkızık village is located 10 kilometers east of the city of Bursa, at the foot of Mount Uludağ.


Cumalıkızık holds over 250 historical houses and since June 25th 2014 it is part of the UNESCO World Heritage List.
Most of the houses are triplex houses and are made out of Wood and rubblestones.
Don't miss ring to see the ethnography museum in the village's square.

---
Iznik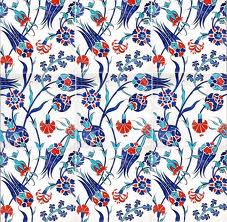 IZNIK:
Iznik, founded around 1000 BC is now known as the tile-making town in Turkey. Also known by its ancient name Nicaea, the town lies on the eastern shores of Lake İznik and is only 80km from Bursa or 200km by Road from Istanbul.
The town is surrounded by walls, having four main gates to enter: Lefke Gate, Istanbul Gate, Göl Gate and Saray Gate. You can climb up to the top of the walls to have a great view !
During the Ottoman period, Iznik was the major center of the pottery-making Industry, known as Iznik Çini that was very much used in decorating mosques in Istanbul.
Where to sleep:
Cem Hotel: Mustafa Kemal Paşa Mahallesi, Göl Sahili Caddesi, No:34. Tel: (0224) 757 1687. Ask for the lake view rooms.
Çamlık Motel: Sahil Yolu. Tel: (0224) 757 1362.
To see:
Iznik Foundation: Sahil Yolu
Vakıf Sokak No:13. Tel: (0224) 757 6025. - a must see.
Iznik Museum: on Eşrefzade Mh. Tel: (0224) 757 1027, closed on Mondays.
Aya Sofia and the Yeşil Mosque (Green Mosque ) near the Lefke Gate.
To eat:
They are known for its lake- fishes, so go to one of the lakeside restaurants.
Çamlik Restaurant: (next to the Motel) is also very nice.
---