Izmir: Special Food & Kitchen Items, Markets, online Food Shops, special Bread places, Fishes in Turkey, Turkish Cheeses, Spices & Herbs, Beverages, coffee and tea culture, cookbooks
All the places you need to know if you want to buy foreign or local products., organic, vegan or more...
www.madeeasierguides.com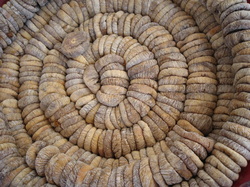 Special Food Items
Supermarkets:
The biggest ones in Izmir are:
Gluten Free products:
The best section for Gluten free products you can find them at Metro and Macrocenter supermarkets.
The Commissary:
Inside the Hilton Hotel. Tel:(0232) 441 7029. Only people with a special pass can enter. Mondays closed. Tuesday to Friday:11:30 to 19:30. Saturday and Sunday from 10h to 18h.
For pastry and coffee Houses,
click HERE
Meat & Cheeses:
Yayla Kesap: They have to shops in Alsancak: 1375 Sokak No:15, Tel:(0232) 421 6277 and in 1386 Sokak, No:6/A,Tel:(0232) 421 3589. They have very good quality meat.
Ege Çiftlik Ürünleri: 1382 Sok. No:21/A, Alsancak. Tel: (0232) 421 1454. They sell also Ham and foreign Cheeses, next to Marks & Spencer
Önce Kahvalti : Kültür Mah. 1379 Sok. Alsancak. Tel:(0232) 4225422 . Small shop that sells also foreign products, specially Cheeses
Kaya Çiftliği: Fevzi Pasa Bulvari No: 71/B. Tel: (0232) 4891009. They have ALL kind of Turkish cheeses and olives.
Gourmet Pork: Rüstem Mahallesi Bozavlu Mevkii No: 44/1 Urla. Tel: (0232) 754 5916 - 33. They sell all kind of Pork products. (frozen)
Miralem: Yayla Mah. Faik bey Sk. No:19/2. Emiralem-Menemen. Tel: (0532) 376 6435. Talk to Canan, she speaks Turkish and French. They have fantastic Goat cheeses french style.
Fish:
There is the famous Fish market in Güzelbahçe. If you get there at 6am you can see the fishermen coming back with the fresh Fish, otherwise you can buy them there at their stands. A very good place is: 'Kardeşler'. Tel:(0232) 234 4074.
In Kemeralti there is also daily the fresh Fish and vegetable market on Havra Sokak. Enter through the Gazi Osman Pasa Bulvari.
Spices & more:
Tuğba KuruYemiş: They have several shops in Izmir. Here are the main ones: Mihatpasa Cad. 5/B, Konak; Also in kibris Sehitleri Cad. No:1, Alsancak; Check their webpage to see the addresses in Karsiaka, Bostanli, Balcova and Bornova. They have delicious dried Nuts, apricots, figs, lokum, Spices, Coffee and much more!
Malatya Pazari: Inside the Mavi Bahçe Shopping mall, Karsiaka and in Balcova in the Agora AVM. They have all kind of Spices, dry Nuts and much more
Bilen Baharat: 871 Sokak No: 53, Kemeraltı. Tel: (0232) 484 9526. They have very good quality Spices, teas, natural oils and much more.
Yelken Baharat: 872 Sk. No:71. Kestanepazarı, Kemeraltı. Tel: (0232) 484 4619. They have all kind of Spices, dry Nuts, Natural and organic Oils and much more
Izmir Baharat: 872 Sk. No:84. Kestanepazarı, Kemeraltı. Tel: (0232)425 9227. They have all kind of Spices, dry Nuts, Natural Oils and more
Gaziantep Mutfaği: 872 Sk. No:69, Kestanepazarı, Kemeraltı. Tel: (0232) 484 8095. They have spices, Rice, Bulgur and much more
Beyaz Tabak: 866. Sok. No:4 Kemeraltı. Tel: (0232) 483 59 77. They have Spices, Grains, Oils and lot of organic items. They also sell online.
Chef Seasons: Kültür Mahallesi Plevne Bulvarı No:8/E Alsancak. They have not only special spices, but also very special gourmet sauces, salad sauces and much more.

YayaRaw: Kültür mah. 1383 Sok. No:7/A. Tel: (0544) 929 2729. Vegan & Raw Food

> See further down the names of the Fishes and Spices in Turkey.
Online Food shops:
I
f you want to see more
Food specialities places where you can order online
, check the Istanbul Food markets page or
click HERE
> You will find places where to find Japanese, Chinese or vegan products among others.
---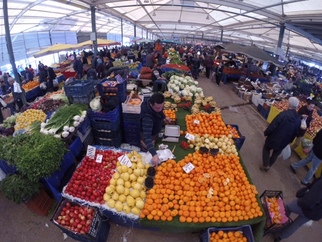 Others:
Incir Evi: Halit Ziya Bulvari No:70/A, Alsancak. Tel:(0232) 4837120 .They have the best Figs from Izmir. They also have nice boxes for giveaways.
Bey- Ari Ürünleri: 1379 Sokak No:21/A, Alsancak. Tel:(0232) 422 0200. or 1789 Sokak No:9/D, Bostanli. Tel: (0232) 30 1900. They have all types of Honey!
Tuğba KuruYemiş: They have several shops in Izmir. Here are the main ones: Mihatpasa Cad. 5/B, Konak; Also in Kibris Sehitleri Cad. No:1, Alsancak; Check their webpage to see the addresses in Karsiaka, Bostanli, Balcova and Bornova. They have delicious dried Nuts, apricots, figs, lokum, Coffee and much more!

BRANCH by Can: 1379 Sokak. No:18A, Alsancak. Tel:(0232) 422 3220. They have several American products, but also parfumes and more.
Kafkas: The best sugar-chestnuts. You can find them at the Çiğli Kipa AVM and Carrefour-Karşıyaka.
Inside Ikea there is a shop with Swedish products.

Fruitflowers: Postacılar Mh. 1844/10 Sok. No:15/B Bayraklı. Tel : (0232) 363 55 60. They do all kind of very nice Fruit Baskets

Frutation: Kültür Mah. 1377 Sokak No:3A, Alsancak. Tel: (0232) 463 6400. They do very nice Fruit baskets. They also take orders and they deliver. The owner, Özlem Ünsoy also speaks perfect german.

Naturel: Plevne Bulv. No:36/B, Alsancak. Tel: (0232) 421 9888. They sell all natural and organic items
City farm: Mimar Sinan Mah. Ziya Gökalp cad. No:4, Alsancak. Tel: (0232) 421 7047. Only organic products
Cakes: German and Austrian cakes and tarts: To order them and see what they have new call Zeliha cell: (0532) 4827595
outside Izmir:
Macro center: İsmet Pasa Mah. 6033 Sk. No:4 in Alaçatı. Very upmarket supermarket with lots of foreign items. Open from 08:30 to 22:00.They also have bacon, french cheeses and much more
or you can enjoy a day or weekend in Chios island (Greece) only a 45min shipdrive away from Cesme where you can buy all kinds of Pork products and cheeses etc..>> The best selection you will find :
10min taxi drive from the Ferry: inside the 'Lidl" supermarket, close to the airport
5 min taxi drive north: "Eurospar" Supermarket
At "Marios" in the city center, Afon Ralli No:13.
---
Special Bread & pastry: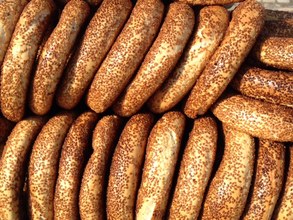 In all the supermarkets they sell now nice bread, but some special places are:
Leone Patisserie & Boulangerie: ‪Vasif Cinar BulvarI 29/A Lozan MeydanI, Alsancak. Tel:(0232) 464 3400. French Bread and pastry
Alsancak Unlu Mamuller: Kıbrıs Şehitleri Cad.No:29, Alsancak. Tel:(0232) 4649393
Alsancak Unlu Mamuller: 1379 Sok.No;2/B, Alsancak or in Agora AVM in Balçova.
Karma Bäckerei: Fazılbey Caddesi No 60/A Aksoy-Karşıyaka. Open from 08:00-20:00. German Breads
Ekmek Aşkına: Ataşehir Mah.Ataturk Bulvarı 8019 SOK NO:14 Çigli. Open from 06:30-21:00
Altinyol Unlu Mamulleri: Kıbrıs Şehitleri Cd. No:117/A, Alsancak. Tel: (0232) 464 5352. Known for its olive bread,
---
Kitchen and cooking items:
Paşabahçe: Gaziosmanpasa Bulvari No:1, Alsancak. Tel: (0232) 482 3215. They have all kind of high quality kitchen items, glasware a, also very nice items for presents. They also do have a shop in Agora shopping mall in Balcova and in Kipa AVM in Çiğli.

Süper Mutfak. Online shop. They also have food items
Barmar: 1202 Sk. No: 65/T Meyva İş Merkezi Yenişehir. Tel: (0232) 469 75 33. They sell all kind of kitchen items also for baking, Food coloring and more. They also sell online.
Cici: 871 Sokak No:26, Kemeraltı.Tel: (0232)483 7299. They have lots of items for the kitchen, baking, cooking etc..
Leblebici Han: 1313 Sokak, Kemeraltı. Insde this Han/ courtyard you will find only shops with Kitchen items.
Pastaland: Based in Bursa. Tel : (0224) 221 2037. They sell all kind of items you need for bakery, to do cakes, cookies and more. You can buy online.

Markets: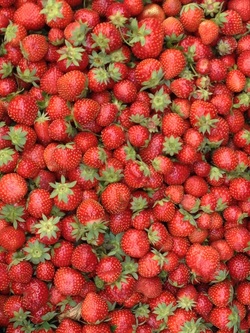 The most famous one in Izmir is the Bostanli Market on Wednesdays. You will find there all kind of Fruits & vegetables, Cloths and much more.Other markets:
Mondays: Hatay covered bazaar (fruits and veggies only), Balçova (Merkez Pazarı)
Tuesdays: Güzelbahçe, Hatay covered bazaar (textile only)
Wednesdays: Balçova, Bornova, Bostanli (the biggest one), Karsiaka, Narlidere
Thursdays: Hatay covered bazaar (fruits and veggies only), Buca textile bazaar (çevik bir meydanı)
Fridays: Karsiaka, Urla

Saturdays: Karsiaka, Çiğli

Sundays: Bornova, Karsiaka, Alsancak, Narlidere, Üçkuyular (next the Fahrettin Altay bus stop), Iskele-Urla
Markets outside Izmir:
In Tire: Every Tuesday
In Seferihisar: Every Saturday
In Alaçatı: Every Saturday
In Sığacık: Every Sunday
To see the whole list of the Markets registered in Izmir:
click HERE
---
Here are the main Fishes you can get in Turkey: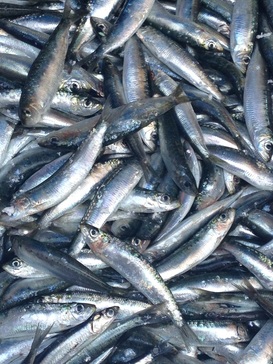 Ahtapot (Octopus)

Alabalik (Trout)
Barbun (Red Mullet)
Çipura (Gilt-head Bream). Best Fish in the Aegean region
Dil Balığı (Sole)
Fener balığı (angler Fish)
Gelincik balığı (rockling fish-also known as gaya fish)
Gümüş balığı (sand Smelt)
Hamsi (Anchovy)- best known Fish of the Black Sea
İskorpit (Scorpion fish)
Istakoz (Lobster)
Istravrit (Horse Mackerel)
Kalamar (Calamari)
Kalkan (Turbot)- The best ones are form the Black Sea
Karagöz (sea bream)
Karides (Shrimp)
Kedibalığı (Ray,dogfish)
Kırlangıç (red Gurnard)- good for fish soups
Kılıç (Swordfish)
Kefal (grey Mullet)
Levrek (Sea Bass). The most known Fish in Turkey
Lüfer (Bluefish). A very good Fish, also known allover Turkey
Mezgit (Whiting)
Morina (Codfish)
Orfoz (Grouper)
Orkinos (Tuna fish)
Palamut (Bonito)

Sardalya (Sardine)
Somon (Salmon)
Tekir (Goatfish)
Torik (large bonito)
Uskumu (Mackerel)- best Fish of the Marmara Sea
Yengeç (Crab)
---
Some Turkish Cheeses:
Turkish people love Cheese. It is served for breakfast, but is also served as a starter with melon and Rakı, on several mezzes, on salads and you will find also many desserts with cheese fillings.

The main cheeses you will find in a supermarket are the classic beyaz (white) cheese, Kaşar cheese, Halloumi, Dil and Lor. If you want to taste some specific cheeses of each region, then you will need to find a specialized shop for it.

Cheese has become the Indispensible Ingredient of Turkish Tables, so try to find out which one your favorite is!

Beyaz Peyniri: It is the wonderful white cheese found all over Turkey. It can be soft or firm, salty or mild. There are many varieties used for dozens of recipes. Always taste a little bit of it if possible of this or any cheese before purchase.

Çeçil Peyniri: Originated from Armenia, it is produced now mainly in Kars and Erzurum in the form of dense strings and often rolled up in a shape of the figure of eight
Çerkez Füme Peyniri: it is produced in the Marmara region. It is light yellow or cream-colored with a thick crust. It is a low-fat cheese with a nice aroma fumed with pinewood smoke.
Cerkez Peyniri: This firm cow's milk cheese is from the Adapazari region in Turkey. If you get a top quality cheese you can grill it over charcoal and serve it hot but not totally melted.
Dil Peyniri: Also from the Adapazar region, this is a cow's milk cheese that we call string cheese because it comes off the main piece of cheese in strings. It looks a little bit like mozzarella and can be used on pizza but is also sometimes consumed at breakfast
Halloumi or Hellim: Originated from Cyprus. Made from goat or sheep's milk, but nowadays also made out of cow's milk. This is the best cheese from grilling.
Kaşar Peyniri (Eski Kaşar):The word 'eski' means old or aged cheese. This is a very popular cheese in Turkey made out of sheep's milk and has a yellow color. The most known one is from Kars.
Kaşar Peyniri (Taze Kaşar): It means fresh or 'taze' cheese and its delicious in grilled cheese sandwiches and cheese sauces. The cheese is smooth, light yellow color. It can be eaten as it is, melted or used for gratin dishes. A little bit the same way as the Italian mozzarella. This is a sheep/cow milk mixture and comes from Trakya region. It is easy to find but difficult to find a top quality one
Karadeniz tel Peyniri: It is produced in the eastern Black Sea region and is made from fat-free milk. When rubbed between the hands, it separates into fibers and therefore is called the (fiber) cheese. Good cheese if you are on a diet.
Kars Gravyeri: This is the Turkish version of Gruyere. It is made from high-fat cow's milk and has a nutty flavor. It looks like the French Gruyère and takes 10 month to age. It is slightly yellow and the holes in the cheeses are about 1-2cm big.
Kaymak: The most similar to clotted cream. Very often served at breakfast with honey or just to top up a dessert
Labne: Its a spreadable fresh milk cheese. Very similar to cream cheese, has a light texture and kids love it. Served often at breakfast, but used also in many Turkish desserts, mezzes, pies and pastries

Lor Peyniri: Is a soft low-fat, low-salt form of white cheese, similar to ricotta, high in Protein. It is used a lot in Turkey. You can use it for börek, several desserts, but also consumed at breakfast spread on bread together with honey.
Mihaliç Peyniri: The Yugoslavian Turks make this crumbly cheese from a mixture of goat and sheep milk. In general its salty and oily.It is encased in a sheep skin to age it and give it a distinct flavor you will either love or hate. Use it in böreks.
Otlu Peyniri: This is a pungent sheep's milk cheese with herbs imbedded throughout. As its produced in spring when the sheep give birth, the milk and the grass are plenty. This is made by nomadic Yuruk people and is not easy to find. Known is the Van otlu, produced in Van, with herbs, garlic and special spices.
Tulum Peyniri (or Erzincan Tulum): Is from the Erzincan region as the name implies and is a tangy goat and cow's milk cheese aged in a sheep's skin and used in böreks. It is white and creamy and fatty with butter aroma
Tulum Peyniri (or Izmir Tulum ): This version of Tulum is different form the other regions. Saltwater is used here and its made from sheep's or mixed milk. It contains higher fat than the traditional Tulum and is harder and saltier than the white cheese
Tulum Peyniri (or Teneke Tulum): Teneke is not a place; it means the tin can or container the cheese is cured in. It is one of the best cheeses in Turkey and well worth the search. It is made from sheep's or goat's milk. Used often in salads (with Roka and walnuts) as its soft, sometimes crumbly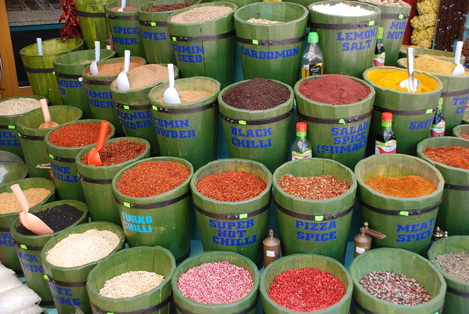 Spices & Herbs:
Adaçayı (Sage)
Anason (Anis)
Arapsaçı or Rezene (Fennel)
Biberiye (Rosemary)
Biçme Sarımsak (Garlic Chives)
Brokoli Filizi (broccoli Sprouts)
Buğday Çimi (Wheat Grass)
Cevz-i Bevva or Muscat Cevizi (Nutmeg)
Cibes (Cabbage Sprouts)
Defne (Bay Leaf)
Dere otu (Dill)
Ebegümeci (Common)

---
Beverages: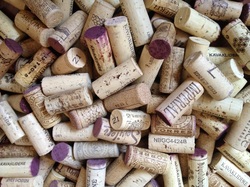 Without Alcohol:Ayran
: Is one of the fundamental drinks in Turkish culture. Ayran is a cold beverage of yogurt, mixed with cold water and salt.
Salep
: is made from the dried powdered roots of a mountain orchid. The powder is then heated with milk, sugar and cinnamon to make a thick dairy beverage.
With Alcohol:Rakı
: Turkey's National Drink, also known as "Lion's milk". Rakı is a distilled alcoholic beverage aromatized with anis. It is drank out of a cylindrical glass and served cold. Mainly it is served with water and ice-cubes.
The main brands are:
Yeni Raki
,
Tekirdag
,
Efe
Beer:
The most famous one is
'Efes'
Aegean Wines:
They are all mainly around Izmir, Manisa, Denizli, Canakkale.This region accounts for 52.7% of all the wine produced in Turkey.
The grape variety in the region are: Alicante Bouchet, Boğazkere, Bornova Misketi, Cabernet Franc, Cabernet Sauvignon, Carignan, Chardonnay, Çalkarası, Çavuş, Dimrit, Grenache, Kalecik Karası, Karalahna, Kuntra, Malbec,Merlot, Mourvedre, Narince, Öküzgözü, Petit Verdot, Pinot Noir, Sangiovese, Sauvignon Blanc, Shiraz (Syrah), Sultaniye, Tempranillo, Vasilaki, Viognier.
Wineries:
Kavaklidere the biggest one in Turkey (Egeo, Selection, Vin & Art, Pendore, Cōte d'Avanos and others)
Doluca: (Sarafin, Narince, DLC, Villa Doluca and others)
Aegean Wineries:>>
For more information about the best Aegean Wineries, please go to the section:
Aegean Wine Tour
Shops:
Kav Şarap Butiği: Talat Paşa Bulvari No: 12A, Alsancak. They sell all kind of wines, Turkish and International.
LA Cave: 1381 Italya Sokagi No:22/B, Alsancak. tel: (0232) 502 2888. They sell all their best Wines.
Tüzün Tekel: 1443 Sk. No:5 ( Kervan Pasajı), Alsancak. They have all kinds of foreign Alcohols

Do it yourself:
If you want to make your own Beer or Wine at Home, here are some places where you can get the material:
Butik Bira: Tel: (0212) 909 3252. They sell individual items or starter kits to brew your own beer. They also have online shopping.

Vinomarket: Tel: (0232) 349 1125. They sell individual items or starter kits to make your own wine or brew your own beer and much more. They also have online shopping

---
Coffee and Tea cultures: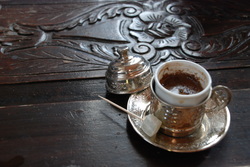 Turkish Coffee:

The roasted coffee beans are very finely grinded. It is prepared in a small pot called cezve, In the cezve, first put the cold water and sugar, then add the coffee and boil it. It is then served in a cup, but allow it to settle a little bit before drinking.
In some places when you finish drinking your coffee, place your saucer on top of the cup, then turn it around and let it cool. Don't forget to make a wish before turning! A fortune teller will then be able to read your coffee and...your future...
When you order a Turkish coffee, you will be asked in advance how much suger you want in it. You can have it: Sade (no sugar), Orta şekerli (medium sweet) or çok şekerli (very sweet).

Turkish tea: (çay) , is black tea which comes from the black sea region, is consumed without milk.

Turkish tea is typically prepared using a çaydanlık (two stacked kettles) specially designed for tea preparation. Water is brought to a boil in the larger lower kettle and then some of the water is used to fill the smaller kettle on top and steep several spoons of loose tea leaves, producing a very strong tea. When served, the remaining water is used to dilute the tea on an individual basis, giving each consumer the choice between strong tea (koyu) or weak tea (açık). Tea is drunk from small glasses to enjoy it hot ( watch out not to burn your fingers).


See below the classical presentations of: Turkish tea, Ayran and Salep:

---
Cookbooks:

From the Facebook group called "

Cook's Corner for Expats in Turkey

", these following cookbooks have been recommended by:

Karen Van Drie, Dina Street, Sonja Akpinar, Melanie Tvaroch Sahlan, Tatjana Vetter, Jules Balsiger, Jeela Elizabeth Gokmen, Robyn Eckhardt, Diana Borja Dologh, Becky Altinman, Samantha King Çekiç, Sherry Duncan Thomas, Ishak Jane Ozmus, Linda Hockton

Istanbul and Beyond: Exploring the Diverse Cuisines of Turkey by Robyn Eckhardt
Secrets of the Turkish Kitchen by Angie Mitchell
An American cook in Turkey by Anna G. Edmonds
Sultans Kitchen by Özcan Ozan
Refika'nın Mutfağı - Cooking New Istanbul Style by Refika Birgül
Aegean Flavours by Didem Şenol
Classical Turkish Cooking by Ayla E. Algar
A taste of sun and Fire- Gaziantep cookery. by Aylin Öney Tan
Classic Turkish Cooking by Ghillie Basan
Traditional recipes of the levantine cuisine by Maria Elisa Capaccioli Sponza and 3 others
and the following websites have been recommended: