Kütahya
www.madeeasierguides.com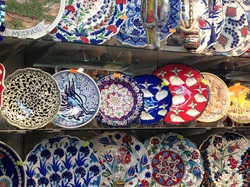 Kütahya
is known for its porcelain and tiles.
Where to sleep:
Hilton Garden Inn
: Tel: (0274) 229 5555. If you want to see the porcelan shops, this is the best place to stay.
To see:
The fortress of Kütahya and the Tile Museum (open from 9am to 6:30pm). The Kossuth House ( also called Macar Evi or Hungarian House- closed on Mondays). It's the oldest house of Kütahya.
---
Aizanoi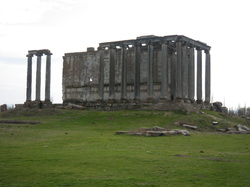 60km southwest of Küthaya you will find 'Aizanoi- the temple of Zeus', next to Çavdarhisar. Beautiful Temple and Theater-worthwhile a detour. Open from 8am to 6:30pm.

---